Build your future by curating your past.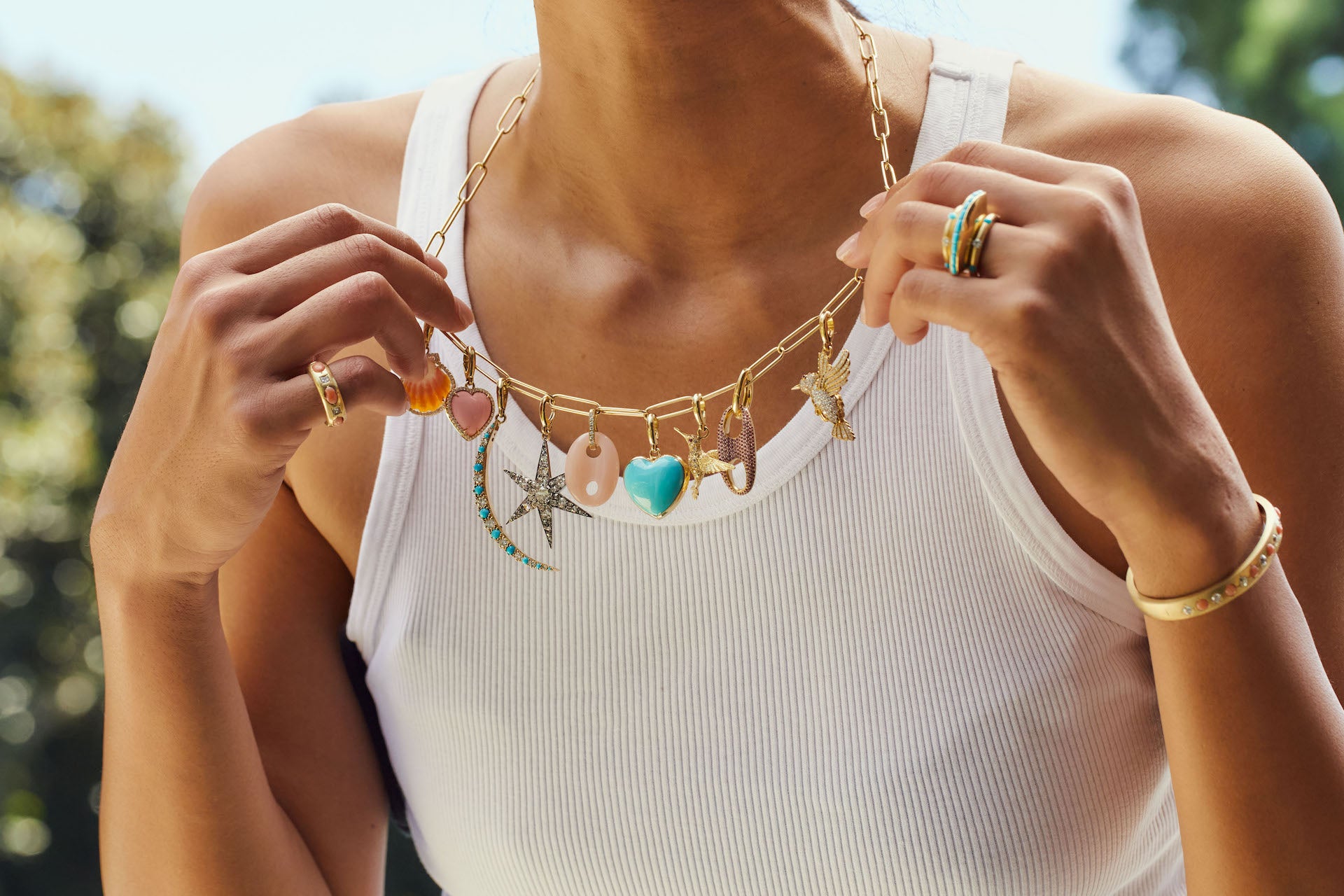 Bring your charm to life.
Jenna Blake
Jenna Grosfeld is the owner and designer of the renowned jewelry brand, Jenna Blake Jewelry. With over two decades of experience in collecting vintage jewelry and antiques, Jenna has developed a keen eye for unique pieces and has a passion for mixing colors and textures in unexpected ways.
Jenna's jewelry is designed to be versatile and can be worn casually with a t-shirt or dressed up for a night out. Jenna's timeless designs have become a staple for fashion-forward clients who appreciate quality, craftsmanship, and attention to detail.
Jenna's dedication to her craft has earned her a loyal following of fans and clients who appreciate her creative vision and impeccable taste. Her jewelry has been featured in numerous fashion magazines, and she has collaborated with several high-profile fashion designers and celebrities.
Through her jewelry, Jenna Grosfeld has created a legacy of timeless, beautiful pieces that are as unique and special as the clients who wear them.